Get the audiobook at the retailer of your choice: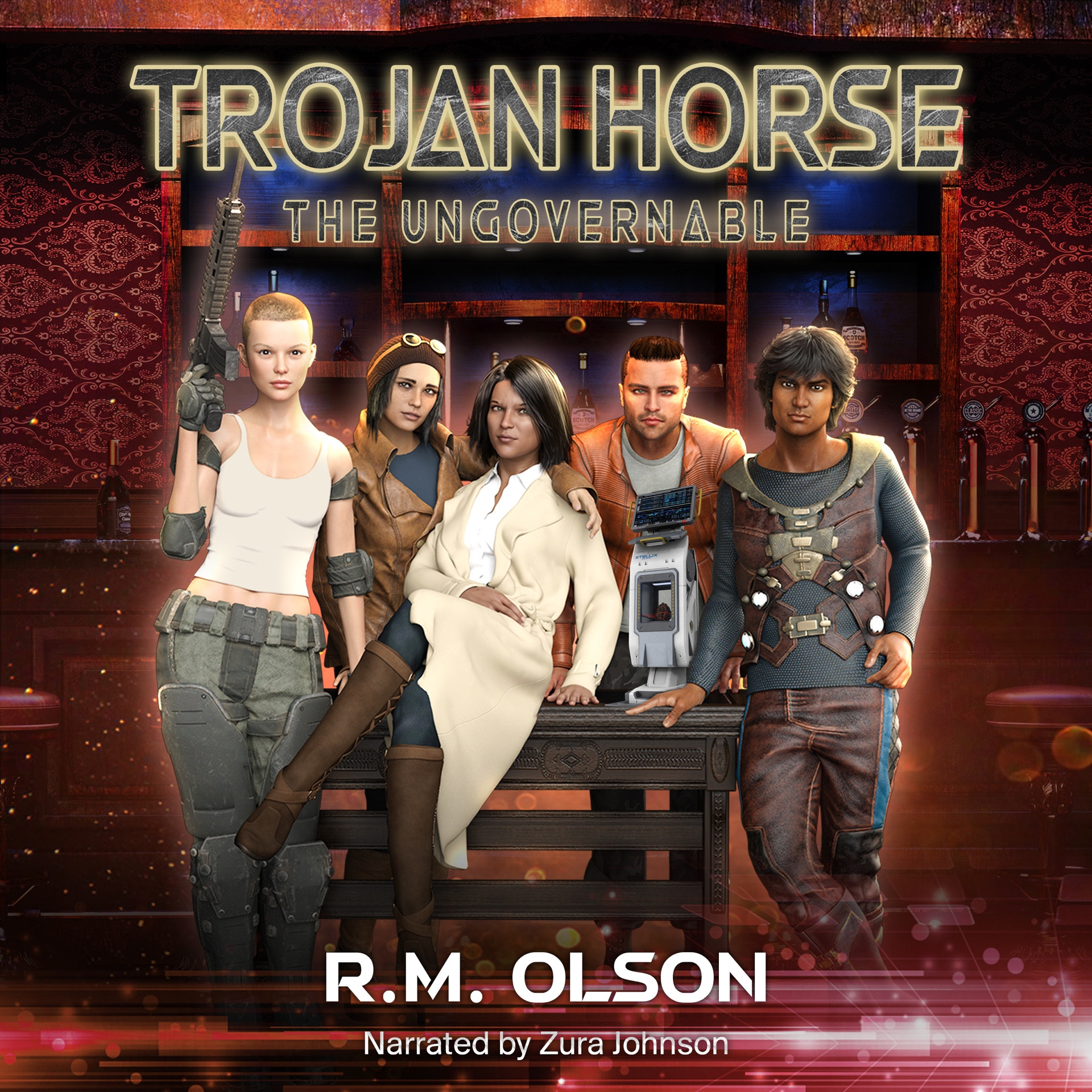 trojan horse



It's kill or be killed for the crew of the Ungovernable.
With the mafia after their heads, ex-smuggler pilot Jez and the crew have two choices—run, or fight back. Problem is, there's nowhere in the System to run. So instead, they're going to take the entire crime syndicate down.
But pulling a sting on the mafia—and living to tell the tale—is going to take a hell of a lot more than just good intentions. And when you can't even trust the people you're working with—well, let's just say they'll have to master the art of subterfuge, or die trying.
Trojan Horse is the sixth book in R.M. Olson's science fiction space opera series The Ungovernable. With a crazy, close-knit crew, plenty of humour, and loads of action, Firefly meets Ocean's Eleven in this fast-paced, kick-ass, wickedly fun series.
or find the ebook and paperback here: